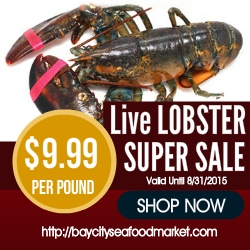 Looking for a new seafood market shopping experience in Southern California?  Check out Bay City Seafood Market – they had its opening on August 23, 2015.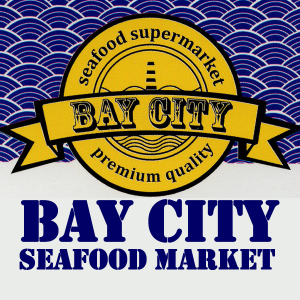 The new supermarket is owned by Jack K. an immigrant from Thailand who operated very popular Thai restaurants in Rowland Heights.  He spent 3 months renovating the market from the ground up and installed all new equipment to serve the needs of the Asian American community around Artesia, CA.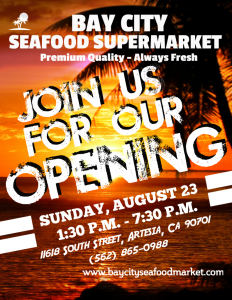 The main feature at Bay City is the array of huge aerated aquariums for live seafood – lobsters, crabs, and an assortment of live fish.  If you love eating fried or steamed fresh seafood, you can buy the live seafood and have it fried or steamed at no extra service fee but you do have to pay tax.
There is a Thai Food-To-Go section in the food court of the supermarket that offers authentic Thai cuisine.  They have an assortment of fish, chicken, pork, and beef dishes that are available as 1-item, 2-item or 3-item combos at very reasonable prices.
Check out Bay City Seafood Market in Artesia.  It is located at 11618 South Street, Artesia, CA 90701.  You can call Johans Lin, the General Manager, at (562) 865-8088.  Also check out their specials on their website at http://baycityseafoodmarket.com.