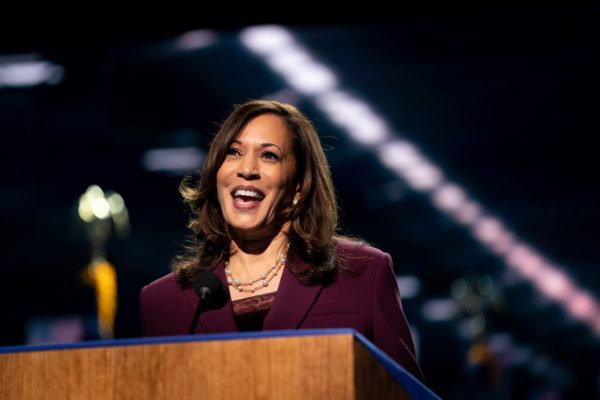 Saturday morning, the press, after the latest batch of ballots were counted in Pennsylvania, called the presidential election for Joe Biden. By doing that, Americans made history by also electing the first woman and Asian American Vice President, Kamala Harris:
"Yet what also distinguished her was her personal biography: The daughter of a Jamaican father and Indian mother, she was steeped in racial justice issues from her early years in Oakland and Berkeley, Calif., and wrote in her memoir of memories of the chants, shouts and "sea of legs moving about" at protests.
…
Allies say Ms. Harris is acutely aware of her place in history. She views her work as connected to both the civil rights leaders who came before her — the "ancestors," as she calls them — and the generations she hopes to empower.

Representative Pramila Jayapal, Democrat of Washington, a rising figure in the party's left wing, said Ms. Harris's ascent was a deep source of pride among South Asians, expanding the imaginations of how high they can climb in American public life. Ms. Jayapal has spoken proudly of her own connection to the new vice president, writing an op-ed article in The Los Angeles Times in August describing their intertwined family history in South India."
Although I live in the San Francisco Bay Area and have been civically active, I've never personally met Harris. I have seen her speak, most recently, over a year ago, at the California Democratic Party convention when it was held in San Francisco:
Congratulations to Vice President Elect Kamala Harris!