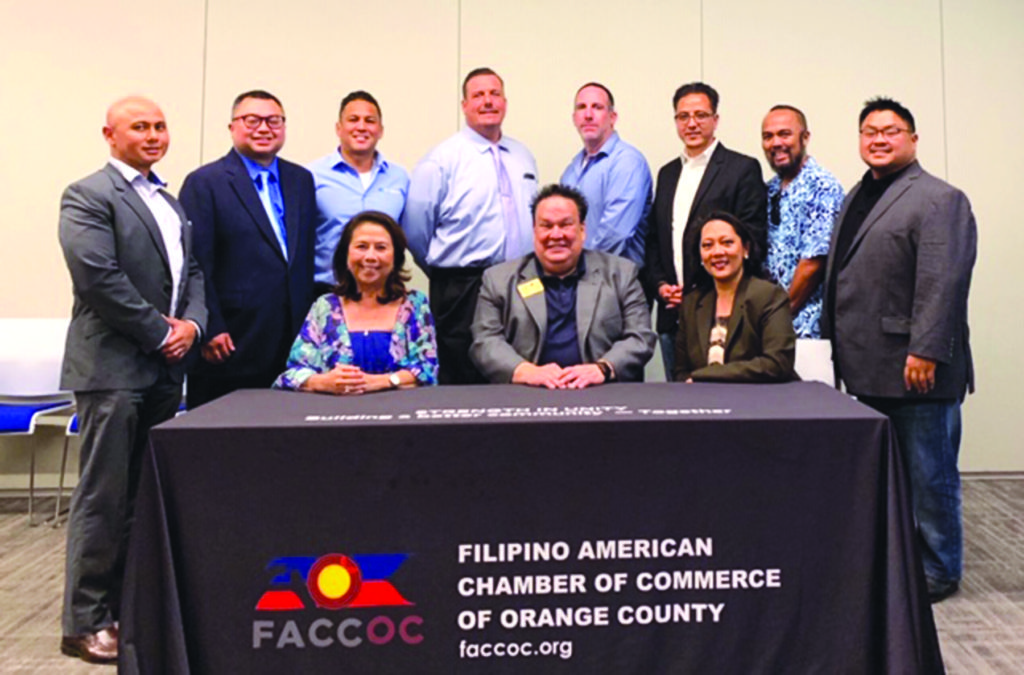 The Filipino American Chamber of
Commerce of Orange County (FACCOC) held its annual election of officers last
September 18, 2019 at the Orange County Transportation Authority (OCTA) office
in Orange County.
The newly elected Board of Directors and
Executive Officers 2020-2021 are:
Standing (from L-R) Neil Estrada (Immediate Past President), Clement
Baal Tagle, Alfred Tumbocon, Joseph Grant Jr., Andrew Needles, Tony Chi-Su
Gutierrez, Jay Ungos and Eddie Tiongson (Secretary).
Seated: (From L-R) Edith Andres (Treasurer),
Joseph L Joseph (President), Geraldine Larson. Also serving are Gloria Rull and
Diana Zuniga (not in photo),
Photo: FACCOC
No tags for this post.